| | |
| --- | --- |
| Posted on April 15, 2013 at 7:35 AM | |
This article contains a few different items of importance.
1. In order to increase my availability in case of computer problems, I have made a Skype account that you can use to contact me.
If you have Skype already, you can click the 'Add a contact' button and search for me under the username of compmaint.
If you do not have Skype, it is available for free from their website HERE. Please let me know if you'd like some help setting it up.
2. If your computer has Windows 7 on it:
I wanted to make sure you are aware of an upcoming date of note. On April 9, 2013 you must have Windows 7 Service Pack 1 (SP1) installed to continue to receive security updates and vital system patches. For more info click HERE.
You can check to see if your system already has SP1 as follows:
   1. Click on the Start orb
   2. Right-click Computer and select Properties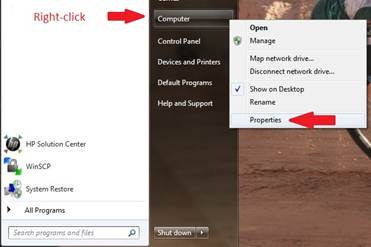 A window will open with details on your computer. Below where it says Windows 7, it should say Service Pack 1.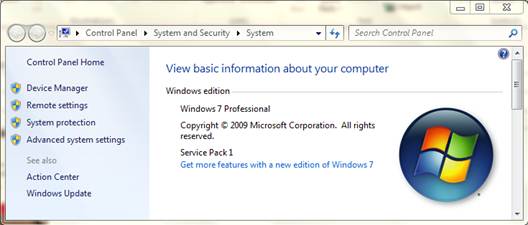 If you don't see the words Service Pack 1 then you need to run Windows Update. There is a link for Windows Update on the lower left of that window to get you started.
3. If you are still running Windows XP, you have just over a year before all support is ended, regardless of the Service Pack the computer has installed. If you would like to see about upgrading to a new computer with a faster, more secure operating system, I'll be glad to discuss upgrade options with you.
As always I am available to help if you run into trouble or if your computer could use a tune up. Please CONTACT ME if you have any questions or if you would like some computer service.
Categories: None